Since the first £5 polymer note was introduced in the UK in September 2016, people have tried ripping, washing and microwaving it, even putting it into a hot cup of tea to test it to its limits. The new notes are printed on polymer, making them cleaner, safer, and stronger. Polymer is a form of synthetic plastic, this creates unique physical properties such as toughness, a longer life, and environmental friendly. We can assume that most consumers have tried to rip the reportedly indestructible currency at least once.
When the new £10 polymer note was released by the Bank of England to commemorate the life of author Jane Austen in July 2017, the 200th anniversary of her death, we knew what to expect with regards to its quality. Its release is historically significant – as one of the greatest writers in English literature, Jane Austin is the only woman (apart from the Queen) to be featured on an English banknote. While many will carry her in pockets or purses with pride, the last day to use the old £10 note featuring Charles Darwin is 1st March 2018.
Polymer Security Features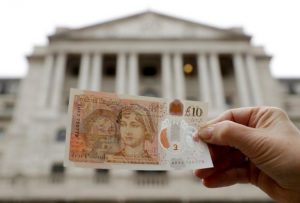 Polymer also allows for distinct security features. For the first time, there are a series of raised dots on the top left-hand corner of the note, developed in conjunction with the RNIB, to help the blind or partially sighted users. Some other unique security features on this note include: see-through window featuring Queen's portrait, gold and silver Winchester Cathedral, colour changing quill, hologram of the coronation crown in 3D, and multi-colored when the note is titled, micro-lettering, and the 'Bank of England' printed in raised ink at the top. These features combined make this the most unique note yet. Following the release of the £10 note, the Bank of England plans to release a new £20 polymer note in 2020.
Retailers who deal with cash day in and out will need to retrain their staff on how to spot fake notes and update their note verifying equipment, but undoubtedly the industry will benefit from the new features of the polymer notes. Counterfeit notes are worthless and as such no reimbursement of face value is given by the Bank of England. The new notes will reduce fraud, increase security and minimize interruption to customer service at the checkouts. This should help to save retailers vast amount of money on the long run.
Global Adoption to Polymer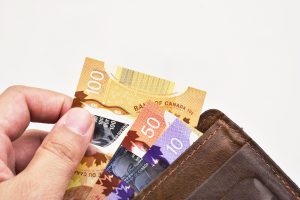 Countries all around the world are taking the initiative to switch to polymer currency. Countries that have switched completely to polymer banknotes include; Brunei, Canada, New Zealand, Papua New Guinea, Romania and Vietnam. The latest countries to introduce polymer banknotes into general circulation include: The UK and Northern Ireland, Nigeria, Cape Verde, Chile, The Gambia, Nicaragua, Trinidad and Tobago, Republic of Maldives and Nepal.
But why not transition US Dollars or Euro? There is no saying for sure that these currencies won't switch over one day, but for now, it's not anticipated these currencies will change. When Michael Lambert from the Division of Reserve Bank Operations and Payments systems spoke at the ATM & Cash Innovation Europe Conference, he said "every country should analyze their own counterfeit risk when evaluating whether a move to polymer banknotes would be beneficial. We don't have any immediate plans to change our substrate."