Global cash management solution manufacturer promotes channel relationships anddemonstrates innovative cash drawer, mPOS and the SMARTtill® Solution at RetailNOW 2018
FOR IMMEDIATE RELEASE

Minneapolis, Minnesota – July 31st, 2018 – APG Cash Drawer, a global manufacturer of cash management solutions will exhibit at Retail Solution Provider Association's RetailNOW show from August 5th-8th, 2018 in Nashville, Tennessee.
"Now more than ever APG is proud to be a member and sponsor of the RSPA," stated Mark J Olson, President and CEO of APG. "Over the last several years channel sustainability has been the buzz word amidst talk of the indirect POS channel. The POS market continues to morph and change. To be profitable, successful businesses need to adapt quickly to be sustainable in the future."
"We continue to have pressures and change in the market around EMV, payment security, "free POS" and digital payments," continued Olson. "As 2019 approaches the issues may be different, but the overarching concerns will remain. Under these conditions thought leadership and education are more important than ever before. Through the RSPA's RetailNOW keynote speakers and education, dealers and vendors alike can find clarity around today's problems."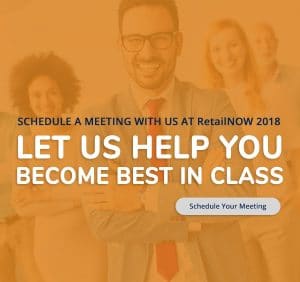 "The POS ecosystem continues to change," stated Nigel Ball, VP of Sales. "HaaS/SaaS/mPOS are no longer just buzz words, they are now an accepted reality and, in some cases even best practices. How vendors and dealers respond is ever changing as are the necessary products and services."
"Part of this new reality is the re-positioning of cash as a medium of tender," continued Ball. "Digital payments may be the buzz, but cash still represents one third of all payments in convenience, quick serve and grocery. POS resellers and retailers that do not plan for this volume of cash will diminish the overall solution. At APG we understand this and have a broad breadth of products that go beyond 'good enough.' We are able meet all the unique cash management needs of today's retail markets."
"APG is excited to again exhibit at RetailNOW 2018," stated Stephen Bergeron, VP of Global Marketing. "RetailNOW gives us the opportunity to reconnect with our expansive partner community, resellers, OEMs, distributors and ISVs. Whatever your cash management needs are, APG has the solution. Whether it's a traditional cash drawer, a wireless drawer for a mPOS network or in-lane intelligence with the SMARTtill® Solution we have the right products."
About APG Cash Drawer
APG Cash Drawer, with over 40 years of experience, manufactures a wide range of highly durable and reliable cash drawers that are delivered quickly to the marketplace. APG has built a reputation as the supplier of choice for cash management solutions for retail, grocery, hospitality, and quick serve for thousands of customers throughout the world. Whether it's our general application cash drawer, custom designed solutions, or the SMARTtill® Intelligent Cash Drawer, our products and brand are differentiated by our ability to deliver innovative technologies that globally enhance efficiency and security at the point of sale. To learn more about our products, visit www.cashdrawer.com or call at 763-571-5000. Follow us on Twitter at @apgcashdrawer and on Facebook.