Global Cash Management Manufacturer Makes An Addition to the Sales Team to Expand its Channel Business in North America
FOR IMMEDIATE RELEASE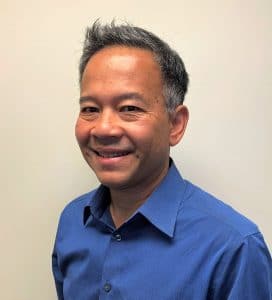 Minneapolis, Minnesota – May 9th, 2019 – APG Cash Drawer, a fast-growing global manufacturer of cash management solutions, announced today the addition of Philip Oyos as Business Development Manager. In his role, Phil will assume the responsibility of managing, developing, and growing APG's General Application cash drawer business in the channel. He will work closely with the Sales and Marketing teams on the development and implementation of sales strategies to important growth market areas.
"I am pleased to be teaming up with Phil again. He has the industry experience we were seeking and will be a strong cultural fit for the APG brand." Stated Nigel Ball VP of Sales at APG. "Phil brings a considerable wealth of knowledge and solution sales experience in many different markets from roles at NEC, XMOS, MMF, and CognitiveTPG."
"It is great to become a part of a world-class organization as APG has been over the years," stated Phil. "Having worked in this industry for many years, APG approach and relentless effort to meeting and exceeding its customers' expectations stands among the best, and I look forward to continuing on in this mantra."
About APG Cash Drawer
APG Cash Drawer, with over 40 years of experience, manufactures a wide range of highly durable and reliable cash drawers that are delivered quickly to the marketplace. APG has built a reputation as the supplier of choice for cash management solutions for retail, grocery, hospitality, and quick serve for thousands of customers throughout the world. Whether it's our general application cash drawer, custom designed solutions, or the SMARTtill® Cash Management Solution, our products and brand are differentiated by our ability to deliver innovative technologies that globally enhance efficiency and security at the point of sale. To learn more about our products, visit www.cashdrawer.com. Follow us on Twitter at @apgcashdrawer and on Facebook.