Despite the ever-present specter of Amazon, retailers of all stripes are taking decisive steps to modernize their operations by making in-store improvements and honing their focus on delivering a personalized customer experience.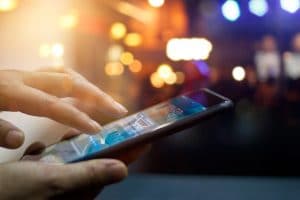 Realizing they must live in a world where Amazon will always be a threat, more retailers this year are remodeling stores and investing in new POS systems, software and infrastructure, as well as technology that personalizes the shopping experience. IT spending to improve retail stores is increasing by 5.4% in 2019, according to the "Store Experience Study 2019" by IHL.
This investment trend is a continuation of patterns that were already evident in 2018, according to the report. "Most, if not all, successful initiatives in 2018 involved a major technology com­ponent and many were entirely dependent on IT innovation. The same will be true in 2019."
This year, the report says, 28% of retailers are planning a POS hardware purchase and almost as many (25%) plan to invest in POS software. In addition, 30% of retailers are either deploying technology to personalize the shopping experience or planning to do so during the year.
As another indication that retailers are not just rolling over for Amazon, they are investing in multiple advanced technologies to keep customers coming back to stores. "In-store video analytics is one of retail's hottest technologies, with 18% of retailers currently deploying it and another 10% planning deployment by the end of 2019. Artificial intelligence/machine learning for customer-facing apps is the next hottest technology, with 23% expecting to deploy it by the end of 2019," according to IHL.
Retail Sales Are Up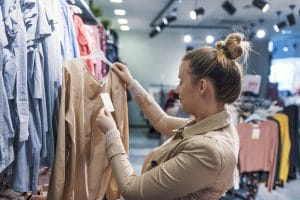 Retail sales increased by an estimated 6% in 2018, although growth for respondents to the IHL study was 4.5%. Respondents are optimistic, saying they expect the upward trend to continue as retail grows at a projected 5.3% rate in 2019.
This partly explains why companies are willing to up their technology investments in the current year. While they recognize such investment is necessary for competitiveness and longevity, retailers wouldn't be as willing to spend money if they were expecting a decline in sales.
IHL credits retailers with making major strides over the past year to improve the in-store experience, making it easier for shoppers to find prices, doing a better job of knowing customer likes and dislikes, and providing smoother transaction processes.
Retailers' efforts aren't exclusively focused on in-store improvements. After all, to compete with Amazon and other ecommerce heavyweights, even small retailers can benefit from delivering a multichannel experience to customers.
The focus on mobile apps makes sense because even when customers make purchases in stores, they often conduct research and view items online. On average, 60% of all buying decisions are made prior to even speaking to a salesperson. Mobile apps are integral to personalization strategies, allowing companies to capture information about customers to better serve their needs. Currently only 10% of retailers have strong personalization technologies, according to IHL.
A Good Start
As retailers close the books on the first quarter, it looks as if 2019 will be another positive year. Of course, just how positive heavily depends on efforts to continue investing in emerging technologies and understanding customer needs.