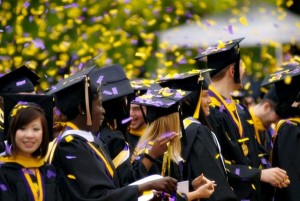 Graduation season is upon us. In the next few summer months, you will most likey attend a graduation or birthday party, wedding, shower, or other social event. Providing a gift at these special occasions is common practice and what better a gift to give than cold, hard cash.
People typically appreciate cash as it's tactile and can be used right away. Cash does not require a gift receipt and is typically never refused at any retail or hospitality environment. Custom greeting cards now exist to display cash, but what if you were able to make the cash presentation a little more exiting?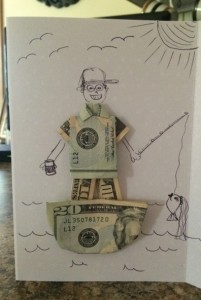 Creating origami out of cash can make a present more personal and ten times more exciting for you, and the person receiving it. Money origami is quick and easy for someone who is looking to put some excitement in a birthday or graduation card. With money origami, you can create your design to match the event. For example, below are steps on how to make a shirt and tie out of cash. Perhaps this is to represent that the cash is to be used to buy new clothes. Other examples could be making a flower for an anniversary card or creating a person's favorite animal– The options are endless! With just a little practice and following along with a few steps you could be a master in no time!
Here are some links to money origami sites:
http://www.origami-resource-center.com/money-origami.html
http://www.homemade-gifts-made-easy.com/money-origami.html
Click Here for a video tutorial on how to create a cap and diploma, very appropriate for graduation!
How to Make a Money Origami Shirt

Step 1. Start with a plain bill

Step 2. Fold bill in half the long way

Step 3. Fold in the top corners to the center

Step 4. Fold the point down

Step 5. Make the tie. Fold down the left side so it makes a crease and do the same to the right side

Step 6. Your tie is finished

Step 7. Fold in the sides to the center crease

Step 8. Match up the corners of the folded sides and crease tie over the flaps

Step 9. Fold up the bottom of the bill about an inch

Step 10. Flip bill over and fold down the corners. This step is creating the collar of the shirt.

Step 11. Make a crease on the other side of the bill as shown in the picture. This step is making the sleeves of the shirt.

Step 12. Fold down so both sleeves are showing

Step 13. Turn bill over and fold up the collar side so it is back to back with the tie side

Step 14. Fold the collar part up so it is showing above the tie on the opposite side

Step 15. Fold the collar flaps over the top of the tie and then you are finished!