It's the time of year for predictions, so let's consult our crystal ball to see what 2016 may have in store for the POS/cash management industry. For the most part, what we will see is a continuation of the major trends that have been reshaping our industry in recent years.
Let's take a closer look at those trends:
Industry Consolidation
Mergers and acquisitions are sure to continue through 2016 as industry players seek new routes to profitability. The trend toward offering complete solutions, as opposed to delivering separate pieces of the POS and cash management puzzle, is one of the main drivers of ongoing consolidation in our space.
We'll see more companies focusing on end-to-end solutions to widen their product offerings and maximize value for customers. This explains, for instance, why Oracle acquired MICROS Systems in 2014, and why APG Cash Drawer recently decided to merge with U.K.-based cash management solution provider Cash Bases. No doubt, consolidation requires some adjustments on the part of the dealer, but the ultimate result of a merger or acquisition is a stronger partner that can better support its customers overall.
Integrated Solutions
The trend to deliver integrated solutions goes hand in hand with consolidation. At APG, for instance, we've expanded into cash management with an eye to delivering solutions that solve more of our customers' problems. Businesses are looking for ways to control labor and reduce, shrink and retailers are no exception. The new SMARTtill™ cash management solution will help retailers reduce the labor necessary to manage their cash and the amount of cash in circulation across the enterprise, with potential cash loss reductions of up to 90%.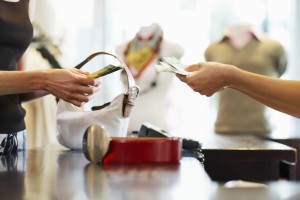 We recognize that as a cash drawer manufacturer, we need to continually find ways to stay relevant, and integrating our products with complementary technology allows us to accomplish that. This is good for our dealers, giving them new opportunities to generate revenue and fill customer needs, and for end customers, who can buy more and more solutions from a trusted single source.
Mobility Expansion
One trend that is guaranteed to keep gaining momentum is the move toward secure wireless and mobile POS systems. Businesses want the flexibility and convenience of using tablets connected to other wireless POS components so patrons don't have to line up at a counter to complete transactions. In restaurants and eateries, the use of tablets to take orders and customer payments at tableside will become more and more popular. For an increasing number of businesses that need POS technology, the future is in wireless and mobility.
EMV Adoption
EMV (Europay, MasterCard and VISA) implementations reached a crescendo in recent months, following the Oct. 1 deadline for U.S. merchants to adopt the technology, which aims to minimize fraudulent payment card transactions. Almost two-thirds of merchants were not ready for the transition as of the deadline, but many will accelerate implementation plans to avoid getting held accountable for any fraud that could have been prevented with EMV technology.
As the transition occurs, dealers must be ready to support their customers' plans, which in many cases will require replacing POS hardware and applications — and we will be ready with cash management and cash drawer solutions to support our dealers.
Resilience of Cash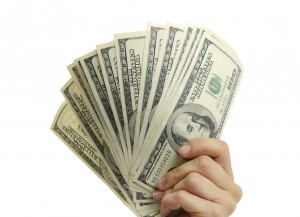 Despite payments with plastic — and, increasingly, mobile wallets — cash isn't going away anytime soon. As of Sept. 30, the Federal Reserve reported $1.39 trillion in circulation. 40% of all retail transactions in the United States involve cash. For convenience stores, small retail shops and eateries that process lots of small transactions daily, it's easy to understand why cash still rules. It's fast, simple, direct, and gives buyers the anonymity they can't get with plastic or electronic transactions. Cash also makes it easier to negotiate prices, and some larger stores prefer cash to avoid credit card merchant fees. Cash-handling businesses, from small corner stores to large retailers, need cash management solutions to improve the accuracy and efficiency of counting, reconciling and transporting their money. Needless to say, cash is going to be around for some time to come.
Here's hoping 2016 is a productive year for us all. Happy Holidays!