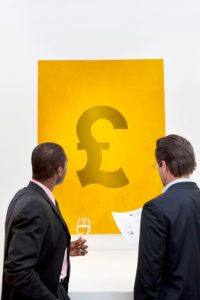 Come September, "paying with plastic" in the United Kingdom won't necessarily mean swiping a charge or debit card. That's because the Bank of England (BoE) is introducing a new polymer £5 bill – or "note" in the local parlance – and plans to follow it up with £10 and £20 denominations in 2017 and 2020, respectively.
A polymer is a molecular structure found in certain plastics, which means the UK's new banknotes will be made of plastic. Polymer notes are nothing new, since the first one was introduced in Australia in 1988. Since then, several central banks have replaced their paper bills because polymer notes are harder to counterfeit thanks to the types of ink used on them. They are also cleaner and last longer. BoE estimates polymer notes last two and half times longer than paper.
Undoubtedly, security and durability are desirable characteristics in banknotes, considering the transient nature of physical currency and how often bills are handled throughout their lifecycles. But, as is often the case with change, the introduction of plastic money has caused some consternation in the UK because some existing cash recyclers and ATMs will not be able to process the new bills. This, according to POS solutions vendor NCR, will accelerate ATM replacements.
That's no easy feat for a country with 70,000 ATM machines. "In Britain, cash machines can dispense £5, £10 and £20 notes in a single dispense. With the larger notes not moving to polymer yet, ATMs will need to be able to simultaneously handle both plastic and paper notes," NCR pointed out in a recent blog.
Cash Insert Adjustments
At APG / Cash Bases, while we don't supply ATMs, we nevertheless make intelligent cash drawer solutions that handle paper currency and coins. To accommodate the impending change in the UK's currency, we are working with the BoE to identify and put in place our plans for moving from the old to new note with the minimum disruption and impact.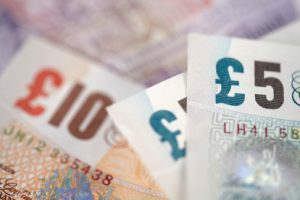 The change isn't just about how different materials change the weight of pound notes, but the actual size of the £5 also will be affected. The new fiver will be 125mm x 65mm, somewhat smaller than the current note, which measures 135mm x 70mm. As the new notes are introduced between now and 2020, there will be a period of transition for currency as the older paper notes filter out. Retailers will have to rethink their insert requirements as a till will need additional compartments to accept both old paper notes and the new polymer notes at the same time. As the BoE rapidly develops a plan for removing all older style notes from circulation, retailers will also have to address the process and how the new vs. old money is delivered to the back office, safe, or bank.
For the SMARTtill™ Intelligent Cash Drawer, updates to accommodate the new polymer notes happen remotely requiring no service disruption to a retailer. The SMARTtill™ Solution provides an intelligent approach to cash handling, reducing the time it takes to reconcile cash and complete end-of-shift counts. This minimizes cash losses at retail operations while boosting efficiency, cashier accountability and customer service.
Businesses that have installed SMARTtill™ Technology tell us they reduce their cash losses by up to 90%, and get a return on investment (ROI) in 11 to 14 months. These are attractive benefits, and to make sure our solutions continue to meet industry standards, we've started to make the necessary adjustments to accommodate the UK's soon-to-be-released polymer notes.
For more on cash management solutions, see our SMARTtill™ Intelligent Cash Drawer or the Cashlogy Cash Recycler.