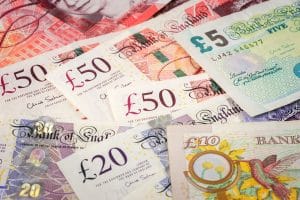 Even consumers who prefer to pay for purchases with non-cash alternatives such as credit cards and digital wallets still use cash regularly, according to recently published research of U.K. consumers and small businesses.
While the preference for cashless payments has grown, there is still a strong interest in using hard, cold cash in many situations. The study, conducted by the U.K.`s Payment Systems Regulator (PSR), found that 69 percent of consumers prefer to use payment cards, but 83 percent had paid with cash for a purchase within the past week.
Cashless Implications
It is not clear whether this was out of choice (for example, using cash for certain types of transaction) or necessity (for example, certain businesses asking for cash). However, the findings suggest there is still a widespread desire to access cash "even among those who prefer to non-cash payment methods,`" the study concluded.
The study`s findings support what those of us who believe in the resilience of cash have always said – cash is not going away, even as its use decreases as a result of digital payments and plastic. In fact, the U.K. public has voiced concerns around a cashless society with 47 percent saying it would be "problematic if there was no cash in society." Many believe the ability to pay for purchases with cash is essential to their participation in economic, cultural and social communities. In the U.S., efforts to go cashless have created a backlash, prompting lawmakers in several U.S. cities and states to introduce bills making it illegal for businesses to refuse to accept cash.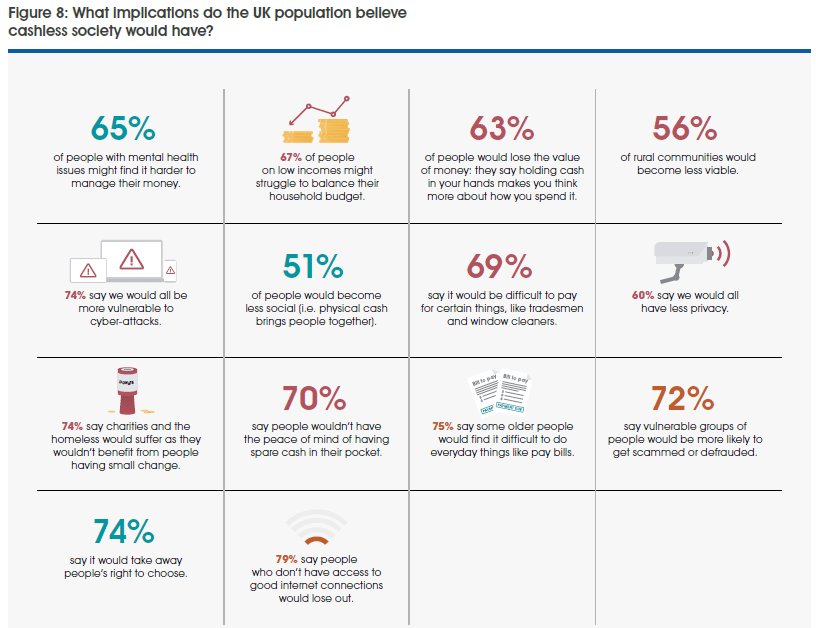 Preference for Cash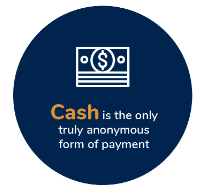 The PSR, which oversees the U.K.`s payments system, found that more than a quarter (28 percent) of respondents prefer to use cash although most do not rely exclusively on it. Of those who prefer cash, 12 percent had in the past month been in a situation in which they wanted to but couldn`t pay with cash. Most decided to use another form of payment, but 11 percent walked away from the transaction.
It`s interesting to note that more respondents had a preference for cash than were entirely reliant on it. This suggests that given the chance, those who prefer cash would likely use it more often. People who prefer paying with cash have multiple reasons for it, anonymity being one the most important. Except for crypto currencies, all other forms of payment create a record of the purchaser. Other reasons for using cash include budgeting – it`s easier to control your expenses when you`re limited to cash in hand – and convenience.
For their part, some merchants prefer cash as it doesn`t incur the fees that credit card companies charge businesses to use them.
As a result of its study, PSR says it plans to address two cash-related needs. "First, we will need to ensure that those consumers who are more reliant on cash for a large number of their payments are not excluded from accessing that cash. Second, we will take account of the needs of those who still prefer to use cash, at least for some transactions. These users could prefer cash because, for example, they find it makes it easier to budget," PSR said in the study.
The PSR`s interest in protection of cash use, as well as the legislative initiatives in the U.S., show there is an interest in preserving cash, no matter how many inroads alternative forms of payment make.