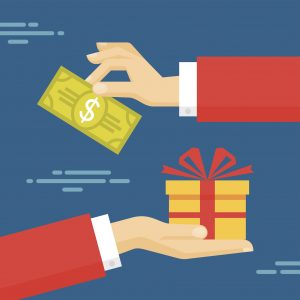 Retailers know this cold fact: Receive a counterfeit bill, and you're often stuck with it. Counterfeit bills cannot be exchanged for real currency, and trying to pass one off to someone else is illegal.
The chances of a retailer getting stuck with a fraudulent bill are fairly high. During the busy holiday season, business often employ temporary staff which can increase the risk of counterfeit banknotes being passed. According to CNBC, close to $150 million in false U.S. banknotes are currently in circulation, and the $20 bill is the denomination most commonly forged.
That's why cashiers usually scrutinize any bill bigger than $20, holding it up to the light, tilting and turning it, and running a detector pen over its face to see if leaves a mark. If it does, the banknote is counterfeit. Real bills, made with fiber-based paper, don't react to the iodine-based solution of the detector pen, which leaves a mark on counterfeit notes made with ordinary paper.
Look and Feel
Detector pens aren't foolproof, however, so you shouldn't rely on the pen alone to make a determination of a bill's legitimacy. Other telltale signs of counterfeit money include look and feel. Should you end up with a suspicious bill in your hand, rub it between your fingers and then do the same to a genuine note. If you detect a difference in texture, especially since real bills have some raised print, you're probably looking at a counterfeit.
That's the "feel" part of your detective work. A bill's look and security features also provide valuable clues. Typically, the colors in counterfeit notes are duller and might even be a little blurred in places. Also, when you hold a bill up to the light and tilt it back and forth, the numeral in the lower right-hand corner shifts from green to black and back to green.
U.S. currency notes also bear a watermark that is visible when a bill is held up to the light. The watermark is embedded in the paper, not printed. Other clues to look for, according to the Business Know-How website:
Security thread: "You will see a thin embedded strip running from top to bottom on the face of a banknote. In the $10 and $50 the security strip is located to the right of the portrait, and in the $5, $20 and $100, it is located just to the left of the portrait."
Ultraviolet glow: When held against an ultraviolet light, "the $5 bill glows blue; the $10 bill glows orange; the $20 bill glows green, the $50 bill glows yellow, and the $100 bill glows red."
Fight Back with Technology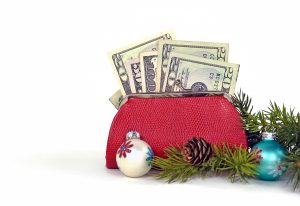 During this festive holiday season, be aware and take time to inspect tendered currency. Police advise that there is an influx of phony cash as counterfeiters will take advantage of the pressure that comes with making high sale volumes. The U.S. Federal Reserve has a website with instructions on how to spot fraudulent bills. Anyone who gets stuck with a counterfeit bill should report it to the U.S. Secret Service.
Identifying counterfeit currency by sight is helpful, there is also technology that can help retailers avoid counterfeit bills. Cash recyclers are among the solutions that help businesses avoid getting stuck with fraudulent bills. Some cash recyclers, , have technology that recognize all the security features embedded in banknotes, eliminating the need to hold bills up to the light and scratch them with a detector pen.
These solutions are worth the investment. While a human can make a mistake trying to identify counterfeit money, the machine will always catch it. Find out more about cash recyclers visit here.