A solid majority of small business owners (83%) say they will never stop accepting cash payments, according to a recent study. Furthermore, almost three quarters (73%) believe America will never go cashless.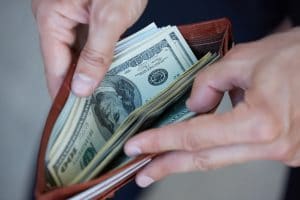 The results are consistent across cities, suburbs, and rural areas as well as the age groups of business owners, although Baby Boomer owners were slightly more concerned about a negative customer reaction to going cashless than the rest of the study participants.
The study by Wakefield Research and commissioned by mobile payments company Square Inc. adds fuel to the debate over whether we are moving toward a cashless society. Even as the use of digital payments increases, it seems highly unlikely cash will ever go away.
Digital Payments vs. Cash
Make no mistake: Cash is definitely getting a run for its money from other forms of payment. The global digital payments market is expected to more than double by 2024 – to $7.6 billion from $3.4 billion in 2018.
Square research also shows that digital payments are trending up in the United States. Since 2015, the company found, cash transactions under $20 dropped to 37% from 46%. In addition, the size of transactions paid with plastic has decreased in the same four years. In 2015 roughly half of consumers used debit or credit cards for $8 transactions, but the amount is down to $4.50 now.
While some of these developments may seem like a serious threat to cash, so long as enough merchants insist on using it in their businesses, cash will remain resilient. The benefits of using cash for payments are aplenty, with top reasons cited as convenience, inclusivity, anonymity, lowered merchant transaction costs and that it`s often used for emergencies.
Taking Sides on Cash Payments
Square has found that 10% of its U.S. sellers have gone cashless. This means that anyone wanting to pay for a transaction with cash at these businesses is out of luck. It`s something lawmakers in various states and cities are trying to address by introducing legislation to ban cashless stores.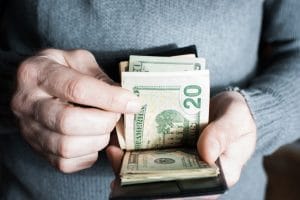 So far, according to Digital Transactions, bans have passed in San Francisco, Philadelphia and the New Jersey state legislature. Massachusetts has had such a ban in place since 1978, and other states, including Connecticut, Oregon, and Rhode Island, may follow suit if pending legislation there is approved. Similar proposals also have been introduced in Chicago, New York City and Washington, D.C.
Merchants are divided on cashless bans. Wakefield`s study found that 51% of small business owners would support a law requiring them to accept cash and 49% would oppose it. This may seem surprising considering 83% of small business owners say they will never stop accepting cash. Most likely, it shows that while merchants want the option to keep accepting cash, they don`t want it to be legislatively enforced.
Merchants, of course, will continue to play a decisive role in the cash war. While most small businesses don`t want to abandon cash, they are feeling some pressure to do so. Last year, for instance, Visa`s
With over $1.7 trillion dollars still circulating the U.S., the battle is likely to go on for some time, and our money is on cash. After all, legal tender has proven itself incredibly resilient no matter how many payment alternatives appear in the market.
For more on cash resilience, download this report.