Cash drawers in-stock and ready to ship now!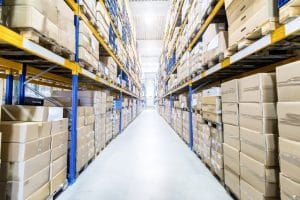 Globally, retailers are looking to create the best, hassle-free shopping experience for their customers. Product availability and retail POS supply chain issues can jeopardize profits when often the point of sale is imperative to a retailer's business.
As you are aware, the Novel Coronavirus (COVID-19) is a growing threat to people across the globe. It is also becoming an ever-increasing threat in areas of the Far East, including China, as well as taking hold in parts of Continental Europe and beyond. As a result, there is a clear and emerging threat to the supply chain right across the full spectrum of products used by individuals and businesses. The retail sector technology supply chain is not going to be immune to this threat.
---
Our Commitment to Customers
In anticipation of the challenges we see before us, APG has been carefully preparing to ensure a continued supply chain of cash management, cash drawer products and plexiglass sneeze guards to meet clients' needs in these challenging times. Our range of products covers Good, Better, Best & Bespoke and we deliver high-quality industry solutions to meet the rigors and challenges of the modern retail environment.

APG manufactures locally in the US and the UK and is working to ensure that our customers' needs continue to be met and delivered. APG stands behind its world-class ability to receive orders, manufacture, and ship in a very quick time frame. We embrace a supply chain that works across different territories and have been planning ahead with our partners to ensure we have an ample supply.
If you have any concerns about securing your cash drawer and cash management needs, please reach out to your APG sales representative and we will be pleased to support your business and keep you moving forward.

Thank you for your continued support and partnership.
Kind regards,
Paul Griffiths
President and CEO
APG Cash Drawer