It's no secret the retail industry has struggled through some serious challenges in recent years, and the blame often has been placed on disruption caused by online shopping. With the primary reason being simplicity of shopping at home on a PC, hand held or tablet device.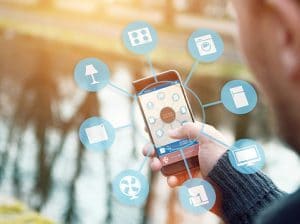 In an attempt to bring the consumer back into the store, retailers are looking for ways to improve customer service and the in-store experience. Do a quick Google search on "retail customer service," and you will be faced with a long list of complaints about in-store service.
One of the areas retailers can address is the challenge of cash management, which is time-consuming and error-prone when handled manually. Automating this process allows retailers to reallocate those labor hours to customer focused activities.
Thankfully, retailers have no shortage of options to address and automate their cash management challenges, including APG's own SMARTtill Cash Management Solution. As critical as it is to solve their cash management woes, retailers simply cannot ignore the elephant in the room – service.
Long Check Outs Impact Service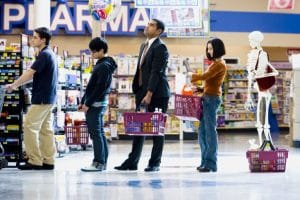 There is a general consensus that service at brick-and-mortar stores is often sub-par due to long check out times, untrained staff or lack of products in stock to fulfill immediate needs. When just about every industry is so focused on enhancing the customer experience, it really hurts retailers when there is an overall perception of poor service. In the age of Amazon, showrooming, and omni-channel retail, retailers cannot afford to maximize service potential in stores.
When customers have to wait too long at checkout queues or walk around stores to ask a question – or even to find an open cash register – you know there is a problem. In today's fast-paced, instant-satisfaction world, consumers know they can go online, do a quick search, find what they need, and click a button to make a purchase. If they have to jump through hoops at a physical store to make a purchase, they'll probably make their next one online.
How retailers treat customers is important. In 2017 Forbes article, author Pamela N. Danziger, posits: "Success at retail today is less about what you sell, and more about how you sell it. Serving the needs of people, not selling product, is the real goal of retail and how the money is made."
Cash Management Can Help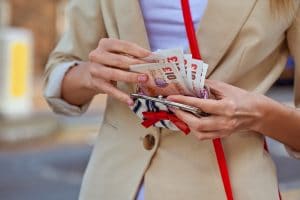 Cash management has a direct link to the customer experience – or it should if retailers approach it right. Depending on how big a store's staff is, time spent on cash management each day can amount to several hours. Based on a recent IHL report, business can save 15-30 minutes per day, per POS on cash counts with cash management technology. Furthermore, retailers can recoup an average of 200 to 500 of labor hours by replacing manual cash counting with automated technology. Between end-of-shift cash counts and reconciliation by each cashier and end-of-day counts by managers, a lot of time and effort can go into handling currency. That's not to mention interruptions at the cash register when the till needs a top-off.
Cash management solutions can help. For instance, the SMARTtill Solution saves retailers all that time spent on counting cash by keeping real-time track of coin and bill amounts in the till throughout the day. With 41.2 billion cash transactions accounted for in 2017, the IHL reports that retailers incur a cost of 4% to 15% related to front-of-store cash handling activities. Savvy retailers can reallocate that time to profit generating activities and tasks that enhance the customer experience. For instance, associates can make themselves available to answer customer questions when needed or spend time on making sure displays are visible and well-organized.
In settings where the SMARTtill Solution is deployed as part of a mobile point of sale (mPOS) system, associates can even complete transactions at the point of decision, rather than forcing shoppers to queue up at checkout. Having helpful and knowledgeable staff available throughout the store, and even to greet customers at the door, can make a real difference in retailers' efforts to serve the needs of customers. The better, more personalized the experience, the more likely customers are to come back.
Brick-and-mortar retailers have a lot of life left in them, despite the frequent predictions of their demise. By taking advantage of cash management and other technologies, they can focus on delivering the best customer experience as possible. Those that get this right will hold their own against online players as well as newcomers.