Retail growth projections have changed drastically as a direct result of the COVID-19 outbreak. While the overall sector was poised for growth when the year started, the new outlook is considerably less optimistic for segments such as department stores, general merchandise, specialty soft goods, and hospitality.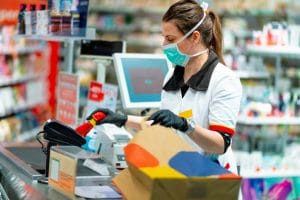 In the U.S., a growing number of states and municipalities have implemented stay-at-home policies that require all but essential commerce to shut down while the pandemic lasts. Many community, national and outlet shopping malls have announced temporary closures. Elsewhere, lockdowns are in place in countries ranging from small European states like Portugal to large-population nations such as India and countries with massive territories such as Russia.
These government-mandated actions are necessary to arrest the spread of the deadly virus, but unfortunately, they are also are having a profound negative impact on the health of retail. To be sure, several segments are growing for obvious reasons. Food/groceries, pharmacies, supercenters, and mass merchandisers are getting a boost.
A Retail Rollercoaster Ride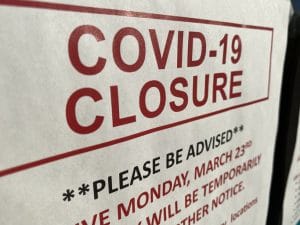 Adjusted projected growth for food/grocery, drug stores and supercenters in North America is now up 11%, 8%, and 12%, respectively, according to IHL Group. That compares with earlier projections of around 3% when the year started. The growth projection for mass merchandisers has changed to 10% from just under 4%. Kroger recently reported a 30% increase in sales in March. McKinsey reported a 200% increase in retail grocery foot traffic and a 200% increase in delivery app download as consumers rushed to stores to secure paper and sanitation cleaning products. IRI reports that consumers are making both more trips and buying more in recent weeks as a result of COVID-19.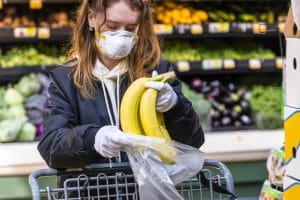 Unfortunately, that's the good news. According to IRI, more than four in 10 Americans are cautious and worried or downtrodden, a signal that the economic downturn is taking its toll. Other retail sectors are taking a big hit. IHL projects that department stores are now expected to contract 20% vs. the earlier prediction of about 1% growth. Anticipated seasonal sales for Easter, prom, and graduations are slow due to isolated celebrations at home. The projection for specialty soft goods has changed from 5.6% growth to 18% contraction. Restaurants and bars also are taking a blow, even though many have changed their operations to take-out only. Expected to grow at nearly 7% pre-pandemic, the adjusted number for restaurants and bars is at a 13% decline. Lodging/hospitality has been adjusted from 5% growth to a 14% projected decline.
In Europe, the situation is much the same, with IHL adjusting its projections for general merchandise and hospitality downward and food/groceries upward. Other regions, including Asia, the Middle East, and Latin America, are seeing similar adjustments.
The Coronavirus Impact on Brick and Mortar and Retail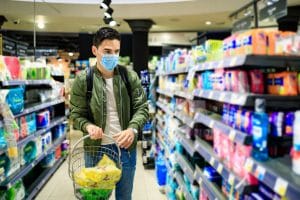 Pre-pandemic projections had retail as a whole poised for growth of 5.7%, after a dip in 2019 to 4.1% from 5.1% in 2018. Planned store openings and remodels provided another indicator of growth in the brick-and-mortar sector, and IHL was projecting an increase of 4% in-store openings and 3.4% in remodels. How this will be adjusted remains to be seen but plans are sure to change.
A Digital Commerce 360 report found that much of the challenges retailers face are supply chain-related. When asked, "Which of the following actions are you taking as a result of the coronavirus," supply chain communication (48%), contingency planning (34%) and hopes to minimize disruptions (32%) top the list of retailer actions. Retailers are wisely monitoring the China situation (23%) and working with their partners to mitigate supply chain risks (22%).
The Retail Recovery Timeline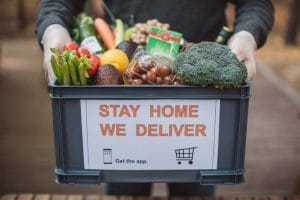 It's important to keep in mind the adjusted retail numbers are all projections, which could still change based on the speed with which different countries and regions recover from the pandemic. IHL believes Asia and North America are best positioned for recovery, which means it is likely to happen faster in these regions. Government stimulus packages will have an effect but "speed and flexibility are key." Low oil prices could also fuel spending in our economy where the money saved on gas and daily commutes is instead spent on other retail goods and services.
After this temporary focus on essentials, while the pandemic lasts, some retail segments will likely seek to reinvent themselves, perhaps by optimizing their multichannel Omni-commerce strategies. IRI reports that as out of stocks take shape in retail on essential categories, and consumers experience more shelter-in-place directives, we'll see continuing shifts in shopping behaviors and adoption of technology. For now, it's a waiting game. For tips on how to help yourself and others through the pandemic, click here.